Vinicola De Tomelloso, Wines from La Mancha, Spain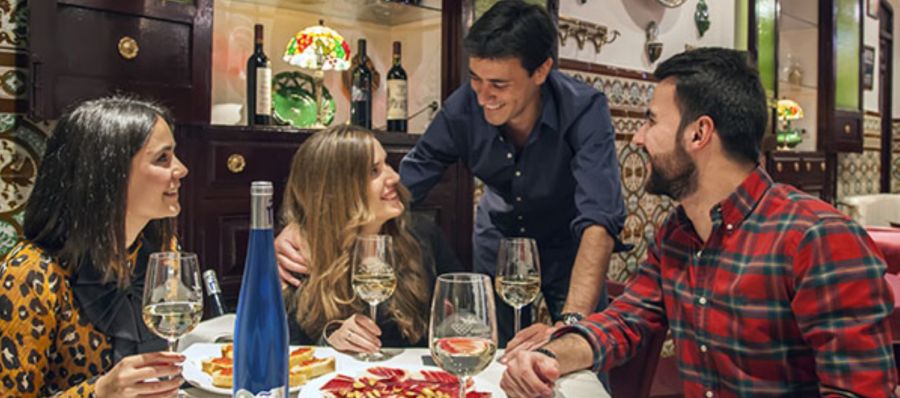 Vinicola De Tomelloso is a Spanish wine company created by 28 Winegrowers dating its existence back to 1986.
The origin of Vinícola de Tomelloso winery dates back to 1986, when 28 families of winegrowers and processors, decided to join together with its own winery to market the wines. In the year 1988, they decided to rent a winery to work together for the wines elaboration, and it was in 1989 when they put under construction a new elaboration winery. The winery undertook a restructuring of vineyards, renewing the vineyard plantations of Airen (traditional variety), as well as introducing new varieties like Macabeo (Viura) and Sauvignon Blanc.
Given the almost total lack of red varieties, new plantings were started Cencibel (Tempranillo), Cabernet Sauvignon, Merlot, etc. Then, they built a winery for making and ageing the product, endowing it with the most innovative technical means and being pioneers in the region in many ways. In 1991, the first bottled wine, AÑIL was launched. This wine, was made with grapes Macabeo, meant a new concept of the Manchego white wines and revolutionized the bottled wines in the region.
Soon after, its first bottled red wine appeared with the brand ABREGO and TORRE DE GAZATE, also having a major impact in the world of bottling. Soon after, two new brands joined, ALSUR and FINCA CERRADA, to cover market segments in which it was not present and other international markets. In recent years, Vinicola de Tomelloso had launched a line of bottled varietals under the umbrella brand GAZATE, producing varietal wines of Sauvignon Blanc, Chardonnay, Verdejo, Cabernet Sauvignon, Merlot and Syrah.

Today, the winery has an important cask ageing hall with French and American barrels, where age their best red wines, and a cavern where prepare their sparkling wine MANTOLAN. So, with the hard work and faith of the members of this winery, the number of bottles production has been growing year after year and knowing their brands outside the region and their borders. Today, their goal remains to provide a high-quality wine, recognized by numerous awards in Spain and in the main international markets, such as Germany, the USA and China, among others.
The Enviornment
TOMELLOSO is located in the centre of the region of La Mancha, which is at the northeast of the province of Ciudad Real, and almost at the apex where it joins Cuenca, Albacete and Toledo. Guadiana River borders the winery and vineyard by the south and the west, coming from the nearby Lagunas of Ruidera. Tomelloso is located in the heart of the land of Don Quixote, which is a modern and active city, fully integrated into today's changing world.
The city of La Mancha is a very important centre of wine production. In the subsoil (underground) of Tomelloso counted about 4,000 caves that appeared before the big wine storage needs and today are remembering the importance of this sector has always had in this city.
Products