Jidvei - The Largest Wine Producer in Romania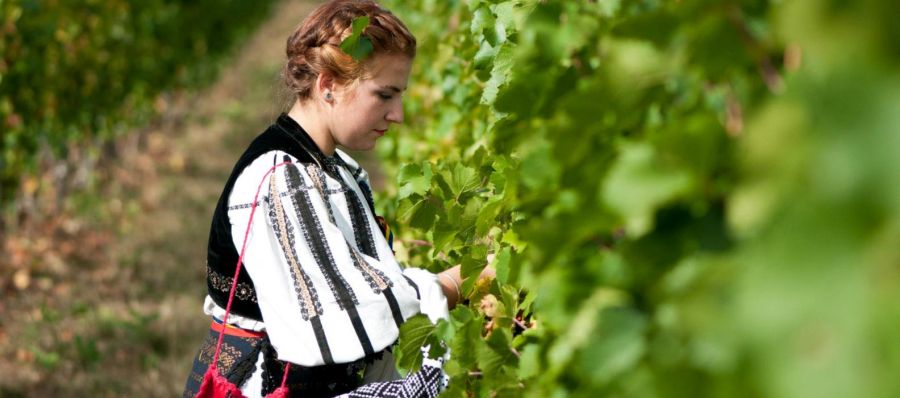 Jidvei brings their passion for wine from the heart of Transylvania with their exclusive range of alcohols.
The Jidvee State Agricultural Enterprise is founded in the year 1949 which was the first step towards what will become, 50 years later, the company Jidvei. Jidvee was privatized in the year 1999 and of SC Jidvei SRL was established.
In the year 2000, Jidvei introduced Classic range, whose dry and semi-dry wines, very popular with consumers, are appreciated for their finesse, elegance and quality. Later in the year 2002, They launched Castle range, this range brings together a collection of wines from the special reserves of Jidvei, gourmet and savoury wines that time has made a mysterious silent.
They launched Thesaurus range, in the year 2003 which bought a novelty to the Romanian wine market: Fetească Regală cups with Sauvignon Blanc and Fetească Regală with Muscat Ottonel, harmonious savoury wines from varieties that have contributed to the reputation of Jidvei.
Grigorescu ranges are launched in the year 2008, a range of semi-aromatic varieties of wines from aromatic and semi-aromatic varieties, a collection of delightful, noble wines, remarkable by their subtle richness of flavours.
In the year 2010, They launched NEC Plus Ultra range "Until now, beyond that cannot be!", The Latin expression NEC Plus Ultra warned the sailors entering the Strait of Gibraltar that they had reached the end of the known world. The expression materializes in wines from this range that draw new boundaries in defining the various character.
Mysterium Range was born in the year 2012 out of the mysterious mystery of blending, which makes component varieties difficult to recognize. The wines in this range are honey-like couples with unique, unusual aromas obtained through a secret craft.
With an area of 2,500 hectares, Jidvei has the largest vineyard plantation in Romania and the largest single-owner vineyard in Europe. Pedoclimatic conditions give a combination of characteristics specific to the area, thus explaining the millennial age of vineyard culture and the quality of Târnave wines. The most valuable, but the nature that rewards wine growers' skills are autumn, comes in the valleys of Tarnavas with moderate temperatures, sometimes with persistent fogs, sometimes with sunny days, favouring the accumulation of sugars and aromas and carefully keeping acidity within the limits of a harmonious balance.
Products
SPUMANTE
| | | | | |
| --- | --- | --- | --- | --- |
| JIDEVI ROSE BRUT | JIDVEI EXTRA BRUT | JIDVEI EXTRA DRY | PEARL | MARGARITAR ROZE |
BRANDY
| | |
| --- | --- |
| VSOP | VS |
WINES
Castle Wines
| | | | |
| --- | --- | --- | --- |
| SAUVIGNON BLANC | GEWURZTRAMINER | MUSCAT OTTONEL | FETEASCĂ ALBĂ |
Treasure Wines
| | | | |
| --- | --- | --- | --- |
| RIESLING | SAUVIGNON BLANC | MUSCAT OTTONEL + ROYAL FETISH | SAUVIGNON BLANC + FETEASCĂ REGALĂ |
NEC PLUS Ultra
| | | |
| --- | --- | --- |
| SAUVIGNON BLANC | CHARDONNAY | ROZE |
GRIGORESCU
| | | | | |
| --- | --- | --- | --- | --- |
| PINOT GRIGIO | DRY MUSCAT | GEWURZTRAMINER | SAUVIGNON BLANC | ROZE |
PREMIAT
| | |
| --- | --- |
| DRY RIESLING | SAUVIGNON BLANC |
CLASSICAL
| | | |
| --- | --- | --- |
| FETEASCĂ REGALĂ | CHARDONNAY | SAUVIGNON BLANC |
TRADITIONAL
| | | |
| --- | --- | --- |
| FETEASCĂ ALBĂ | FETEASCĂ REGALĂ | RIESLING |
| TRAMINER | CHARDONNAY | MUSCAT OTTONEL |