The Future Sommelier Session Comes To USA Trade Tasting 2019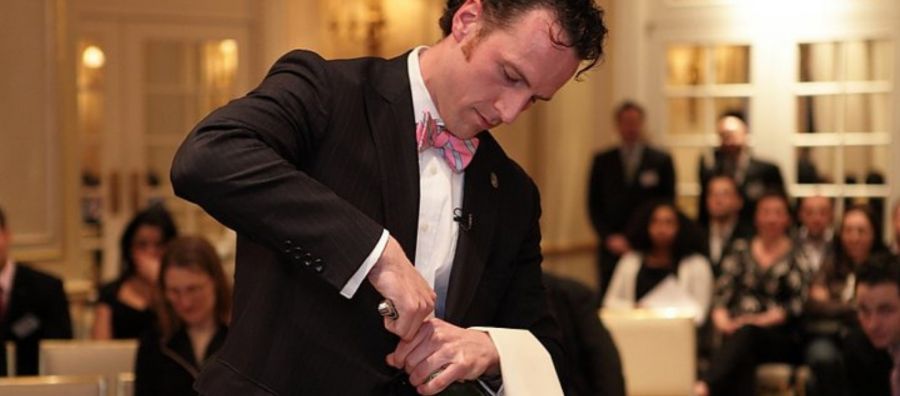 A New Session that will Bring More than 100 Top Sommeliers of the USA Together to Learn about the Business of Sommeliers.
A new session that will bring more than 100 Top Sommeliers of the USA together to learn about the business of sommeliers and what a future sommelier will look like is coming to USA Trade Tasting on May 13th in New York City.
The session will be moderated by Master Sommelier Michael Meagher in association with Sommeliers Choice Awards.
Michael is one of only 230 people worldwide to hold the Master Sommelier credential, and also has completed his Diploma in Wine Studies from the WSET in London. He won the title of Best Young Sommelier in America in 2010, finished second in the competition for Best Young Sommelier in the World in 2010, placed third in TOP|SOMM in both 2010 and 2011 and has been published in the Journal of Culinary Science and Technology.
What will you learn?
1. The Sommelier vs. The Smartphone: Managing guests expectations in the digital age
2. Social Media and the Sommelier: Managing Celebrity, Notoriety, and Everything in Between
3. Personal Branding: How the world views you in the quick click age
4. When Things Go Wrong: Crisis Management and Weathering out a Social Media Storm
5. Ahead of the Curve: Apps that will be the next big thing in the wine world
Who should attend?
Sommeliers and On-Premise Wine Directors.
Where and When?
The session will be held at The Metropolitan Pavilion as part of the USA Trade Tasting event on May 13, 2019, from Noon to 1 pm.
About USA Trade Tasting
USA Trade Tasting (USATT) is an annual adult beverage trade specialist trade tasting and business conference that promotes sustainable growth in the independent beverage industry by helping boutique wineries, craft breweries, craft distilleries, importers, distributors, retailers, and beverage companies to learn, source and grow.