Want to become an Importer? Meet Raj Sabharwal
05/09/2022
In conversation with Raj Sabharwal, the founding partner of Glass Revolution Imports as he shares his experience in building an award-winning spirit import business and the story of Glass Revolution Imports.
Growing up in Toronto, Canada, Raj has lived in 18 cities and 5 different countries. In 2010, Raj started Purple Valley Imports USA after working in corporate for 25 years. Purple Valley Imports was changed to Glass Revolution Imports in 2016. Raj along with his partners have grown the business and taken it to greater heights. Currently representing 15 brands in 46 different states, Glass Revolution Imports has been in the business for more than 12 years and are the first to introduce whiskies from India, England and Australia. Raj is a WSET Certified Spirits Educator and a Whisky Ambassador Tutor and can always be found sharing his love for his beverages whether it be socially or for his clients and distributors. They call themselves proud importers for the award winning whiskies they import, read to know more about the succes of Glass Revolution Imports.
You have a lot of experience in this industry, tell us about yourself and how you started your journey with beverages and the origin of Glass Revolution Imports.
In 2008 I moved from Canada to Charlotte, NC, as my wife wanted to be closer to her family. Having spent 25 years in the corporate world, I thought I would easily be able to get a job, however, the financial crisis and recession happened. In 2009 friends (now my business partners) contacted me regarding Amrut Whisky, which they were distributing in western Canada. At first, I was skeptical as most Indian whiskies I have tried were not very good. I was so impressed with the quality of Amrut that I decided to start Glass Revolution (we were called Purple Valley Imports then). I did not know anything about the Spirits business in the USA. So had to learn everything, In April 2010 we received our first shipment of Amrut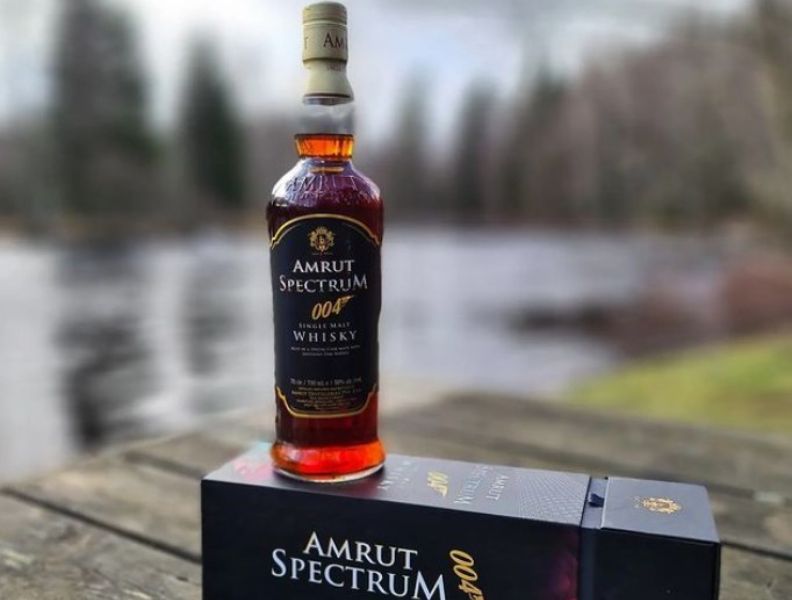 Image source: Glassrev
Can you tell us a little about Glass Revolution Imports?
Glass Revolution Imports is an award-winning importer of Spirits. We represent 15 brands and our products are distributed in 46 States. Our portfolio includes Amrut, Bimber, Blackadder, Drouet Cognac, Mahon Gin, Renegade Rum, Rest & Be Thankful, Shizuoka, Waterford and more. The business is managed by myself and my two partners. We focus on independently owned world-class brands from around the world. We were the first to introduce whiskies from India, England and Australia.
Since you have a background as a marketer, tell us about marketing strategy that helped you in the initial stage of your business. What has helped you stand out in this competitive market?
Launching a Spirit brand in the USA requires a great deal of time, patience, effort and investment. As very few consumers were familiar with Amrut Single Malt whiskies, we focused on getting people to try them. I attended whisky shows and conducted blind tastings, which included Amrut and known Scotch brands, all over the country. This allowed consumers to try for themselves and to make up their own minds. We purposely targeted the Whisky consumers and engaged them to spread the word. We quickly grew from our 3 initial markets to 10 and now 46. We also entered our brands into competitions to increase consumer awareness.
[[relatedPurchasesItems-46]]
We were awarded Whisky Importer of the Year 3 times by the Whisky Icons, which helped to establish our identity. We built a reputation of having a unique portfolio of quality brands, We focused on education of our distributors. I am a WSET Certified Spirits Educator and a Whisky Ambassador Tutor.
What is the one thing that boosted your business?
We were fortunate that in early 2010 The Whisky Bible recognized Amrut Fusion as the third best Whisky in the World and Malt Advocate (now Whisky Advocate) named Amrut Fusion World Whisky of the Year. Consumers and retailers started inquiring about availability.
If someone is to start a spirit import business, what should be the ideal checklist to plan?
To start in the Spirits Importing business you first need a brand that will commit to you being their importer. Understand the brand and how you will market it, have a rollout plan, start with select markets and build. An importer must first apply for a Federal Basic Permit from the TTB. Once that is received label approval. and in some cases. formula approval is required. Once you decide which initial markets to enter you will need to appoint Distributors. Be selective about your distributors, make sure that they understand your brand(s) and how you want to position them. Spend time in your markets, and educate the sales team, key retailers and on-premise accounts.
Tell us about your role at Glass Revolution Imports, the challenges you face as an importer and how you cope with them.
I manage the Eastern part of the USA, while one of my partners manages the Western part. My role includes sourcing brands, maintaining supplier relationships, selecting single barrels, arranging shipping logistics, market support and leading in-person and virtual tastings.
The challenges today are most likely the same ones our competitors face, shipping logistics are our biggest challenge. Shipments are costing 300 to 400 percent more than they were 2 years ago and shipments are taking 2 to 3 times as long. These challenges have caused supply issues.
What is the skill set that is required for being an importer?
Patience, enthusiasm, dedication, vigour and most importantly a sense of humour.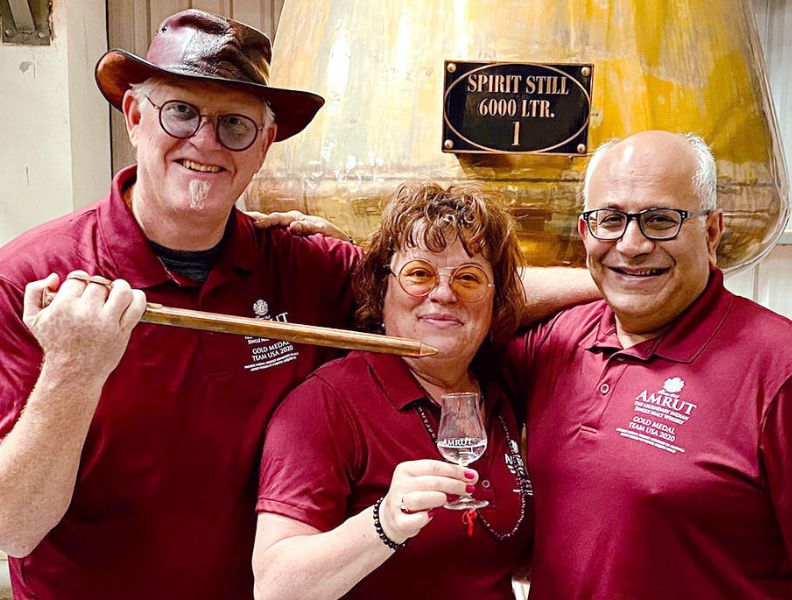 The Real Three Dram Hunters (Owners)
As a Dram Hunter tell us about your club and who is it aimed at?
We started our Dram Hunter club to stay in contact with consumers, Our Dram Hunter members are the first to know about new items, are invited to virtual tasting sessions, and have the opportunity to win prizes and purchase access to limited items. Dram Hunters is aimed at those who have a desire to explore and learn about new spirits. This is an extension of the reason behind our name - Glass Revolution - we offer selections that revolutionize what's in your glass.
How do you choose which spirits to import and tell us about the collection for Dram Hunter Club Exclusive?
For Dram Hunter selections we tend to focus on single cask offerings. I prefer to select something that is different from the mainstream - introduce our members to a lesser know distillery, or a spirit matured or finished in a unique cask.
What new trends are you expecting and what changes have you seen in consumer behaviour?
Distilleries are experimenting with different casks to use for either full marutartion or finishing. I believe that this will continue. The growth of offerings from new distilleries in non-traditional countries, such as Italy, France, Australia, New Zealand, India, Mexico allows consumers to experience something new. Consumers are willing to try new offerings, however they are also looking for authenticity. A recent research paper's conclusions was that newer consumers spend an average of 25 minutes researching a brand before buying. During the pandemic we noted that consumers started moving towards the Super-Premium category. Basically, drinking better spirits.
With all the experience that you have, what advice would you like to offer to upcoming business owners?
Have a detailed business plan, be [patient, be focused, be prepared to work long hours and most importantly have a great sense of humor.
Interviewed by Prithvi Nagpal, Editor & Sommelier, Beverage Trade Network