Top Bartenders of Chicago
23/12/2021
The bartending scene in Chicago is changing and we have these legends to thank
This woman of versatility has done it all. She is a passionate mixologist, an avid writer, and a business owner among other things. Julia felt intrigued with the hospitality shown by her mother when she lived in Japan and found herself being reeled in the same direction. Though having attained a Design and management degree at Cornell, Julia remained fascinated with the way the ice was carefully chipped into the most perfect shapes. This became one of the approaches she took when she made her drinks. She opened what is one of the most famous bars in Chicago, called Kumiko, a Japanese dining bar in 2018 which was featured on Time Magazine, Food & wine and listed in the top 50 best bars. The SpiritFree Manifesto was authored by her where she tries to shine some light on the zero-alcohol beverages or a word she disapproves of: 'mocktails'. She believes "(Mocktails) can be just as complex and full of flavors as cocktails"
Some of her signature drinks are 'Sultan',' Chamomile Cocktail', and her spirit-free beverage 'Blossoming' which is an ode to her childhood in Kyoto. Julia momose is breaking stereotypes and shows no signs of stopping.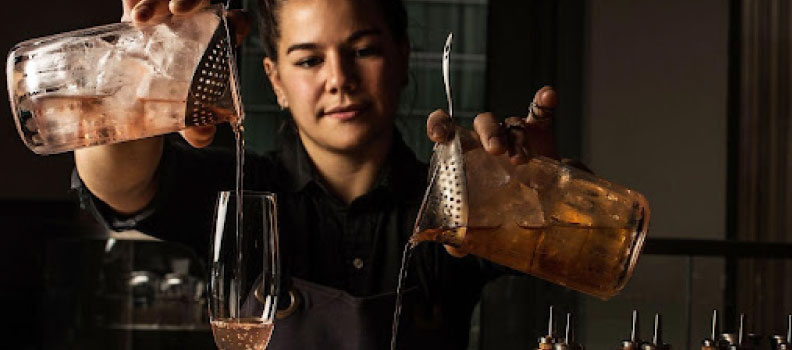 Julia Momose on Bevvy
This superwoman bartender/Sommelier has worked her way up to be recognized as one of the best bartenders in Chicago. Liz has worked at a Michelin star restaurant called The Aviary, served some top celebrities at The Drawing room, and worked at the James Beard Award-winning Mediterranean restaurant called the Purple Pig. Over the years she has gone up the ranks to become one of Chicago's most renowned bartenders. She is the co-owner of The Drifter in 2015, involved in various projects such as Bonhomme Hospitality's Beatnik, the English Garden style rooftop bar called Celeste, serving Tea based cocktails, and Fulton Market Kitchen, to name a few.
She mentioned that over the years she has gravitated to lower-proof drinks with house ingredients, to Punch Magazine. Let's not forget the fierce competition that is the Speed Rack bartending competition. Some of her most spoken about cocktails is the Tea-Totaler, their own version of the Frosé, and Guadalajaran Garden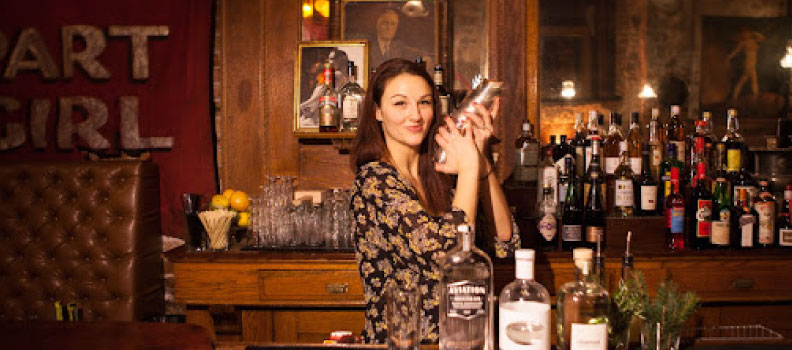 Liz Pearce on Timeout
From earning an Accounting Major to a Bartender, Mea Leech has proved that nothing is impossible. To gain exposure she moved to Chicago to work under Charles Joy, at the award-winning Drawing Room. Mea enrolled at the academy of spirits and fine service and was awarded mixology innovator of the month. Often spotted at Nico Osteria, an Italian seafood specialty restaurant at the Thompson Hotel where she concocts her culinary-inspired craft cocktails. On days when she's not tending the bar, she is playing music.
Mea believes that learning must never stop and often travels to other countries to learn more about other liquors and cocktails. Her aim is to be hospitable, make customers feel comfortable, and make them not want to leave the bar when they arrive. She is now the Beverage Director at The Library Bar and Pump Room.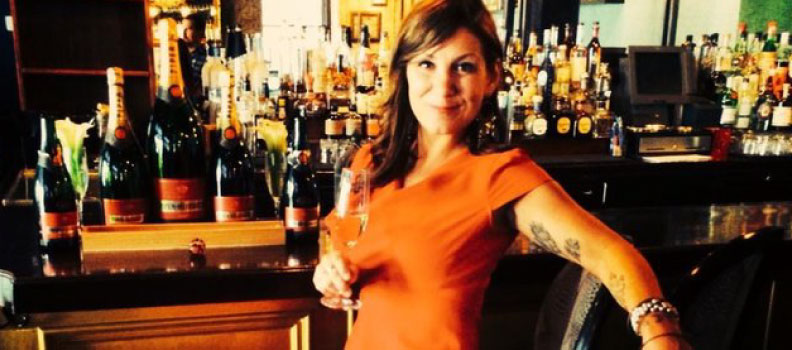 Mea Leach on The Bar Hive
The 2014 Diageo World Class Global Bartending Champion, has had a long journey and added many years of experience to his craft of becoming a bartender. He has starred on the Today Show and on Rachel Ray. Charles has also been able to create some signature cocktails at the Oscars and the Emmys for the celebrities attending these events. He founded Crafthouse Cocktails along with Matt Lindner (Trailblazing Chicago Bar owner and restaurateur) which are ready-to-drink "small-batch, high-quality cocktails using all-natural ingredients. Charles was also the Beverage Director at the James Beard Award-winning Aviary in Chicago.
He has always stuck to his words, "Respect your guest, respect your craft, be present, use honest ingredients and have fun along the way". Joly's signature cocktails are inspired by the places he visits like the South Pacific, a cocktail inspired by Kuala Lumpur's Jungle Bird.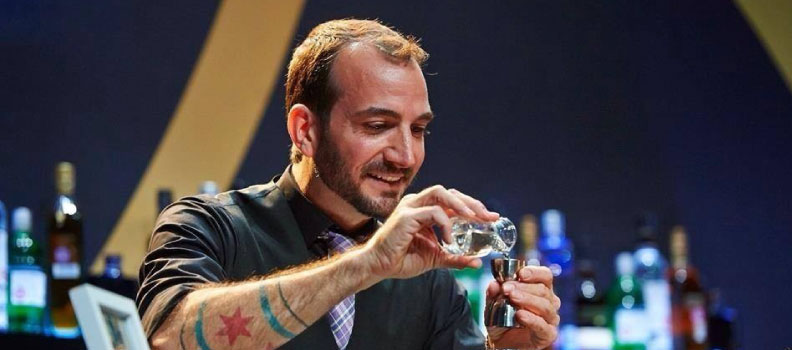 Joly featured in LA Weekly
Danny moved to Chicago in 2009 for comedy writing and quickly became drawn to the cocktail trade on his first gig at The Boka Group, following which he worked for Paul McGee at The Whistler. In time, he founded and tended a bar at Scofflaw in 2012 where they mainly focused on Gin based cocktails. His cocktail style primarily involves ingredients that are easily accessible.
Scofflaw's Sly Devil uses Scofflaw's personally branded Old Tom Gin, which is an old-time favorite of the guests who visit. Shapiro has been a true hospitality professional through and through and it shows in his craft which has been showcased in NYTimes and GQ.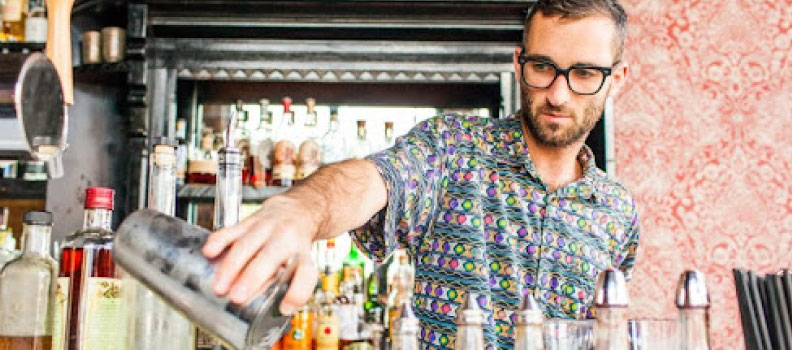 Danny Shapiro on Scofflaw
Wade McElroy moved to NY in 2008 with big hopes and dreams and found himself a server's job at the standard with Jay Zimmerman as the bartender. In an interview with The Daily Beast, he mentions that Zimmerman made him a cocktail called 'the last word' which changed his life overnight (aside from the hangover he had coming the next day). He found himself wanting to learn more about the trade and quickly moved in rankings at the Rye and the Dutch. McElroy met his future business partner Jeff Donahue in Chicago and started Leisure Activities. They went on to launch The Sportsman's Club in 2013 after which they partnered with Heisler Hospitality to open a Latin-American and Caribbean Cocktail Bar called Estero.
Jeff went on to receive titles in Zagat's '30 under 30' and Bartender of the year by Eater Chicago along with Jeff in 2014.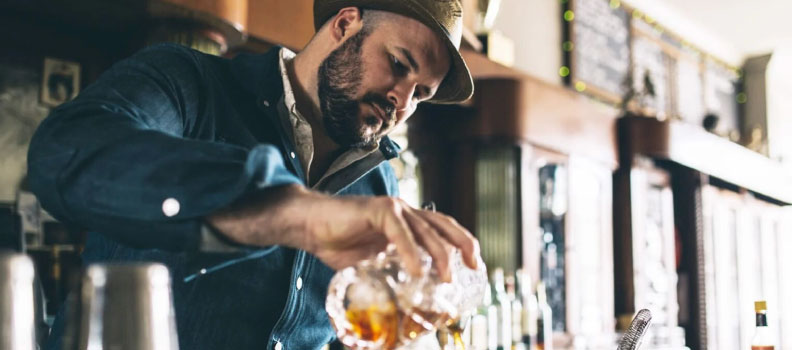 "At Sportsman's Club, we create a new menu every day, which keeps us creatively challenged" McElroy on Stock MFG
Becoming the Ice Chef wasn't on the cards for Joel but it was love at first sight when staging for The Aviary while he was working at Trump Towers' Rebar. To bring out cocktails with flowers frozen in ice cubes or bring out cereal flavors in them sounds fancy no doubt, but the amount of hard work that goes into chiseling the flower-infused ice can only be done by a mastermind like Joel Rund. Since its initiation in 2015, it has gained popularity with its Spaceman Spiff and Doris cocktails curated by Rund. The Fifty/50 group's second bar, The Sixth, has a star bartender who is changing the face of the bartending game in Chicago.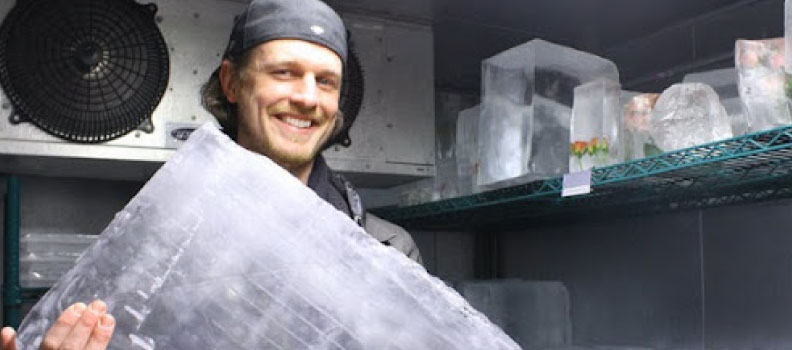 "Think about what you want in your glass — they're romantic"; Ice Chef for DNA Info
Scott started as a bartender at GT Fish & Oyster, then moved on to assist build the Acme Hotel's River North cocktail bar The Berkshire Room. The bar's dealer's selection of drinks, in which patrons select a liquor, taste profile, and glass, keeps him on his feet, and so does the bar's unique clientele. Fear and Loathing, one of his many signature drinks, is widely served in The Berkshire Room.
Guests are viral to LoBianco. Scotty believes hustle is integral to hospitality; it frees up time to not just get the job done but to focus efforts on the customer. "Great service is about being able to deliver a bespoke experience to the guest," he says. "Not every day or every guest is the same." LoBianco, the beverage manager of the Chicago Athletic Association's Cindy's, developed his abilities as the former head bartender and service well anchor at Broken Shaker, in which he was known for his tenacity and ability to sustain a good time going. He presented to the tournament an attitude of "fast work with a smile." LoBianco smashed it in "barback in a haystack," a timed competition wherein the competitors were forced to find the right components for a certain drink. He said that his initial stages as a barback prepped him for the challenge.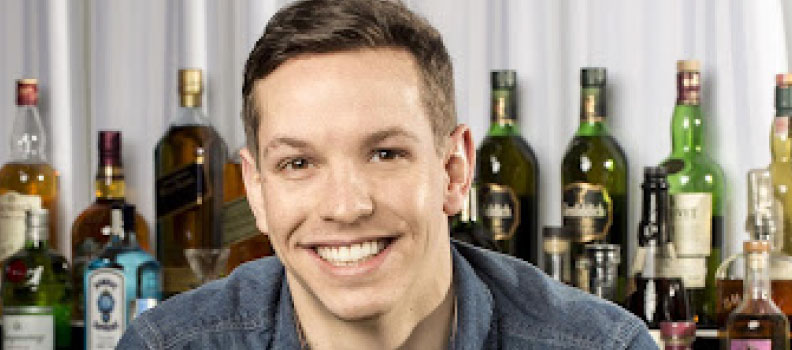 Lobianco was nominated for Redeye's Best Bartender 2014
The well sought out bartender of Chicago Peter Vestinos, is an award-winning bar professional with vast experience in designing cocktail programs, consulting professionals and has a knack for turning crumbling establishments such as the US Bartenders Guild into success stories.
He is known to have pioneered the modern craft cocktail revolution with the opening of Sepia, the Michelin star restaurant, where he tweaked and brought back the forgotten classics.
He also acted as a liaison to suppliers, distributors, and the trade industry when he shifted to Wirtz Beverage Group as a Beverage Department Director. The Bar Medic opened in 2012 which aimed at consultation, cocktail programs, training, and brand marketing assistance. Michael Jordan's Steakhouse, BellyQ, Sepia, Nomi, and City Tavern are some of the many noteworthy establishments under Vestinos' wing.
If he isn't creating magic behind the stick, you can spot him at Tales of Cocktail Mexico, Chicago Cocktail Summit, and Roots conference at Chef's Garden as a presenter.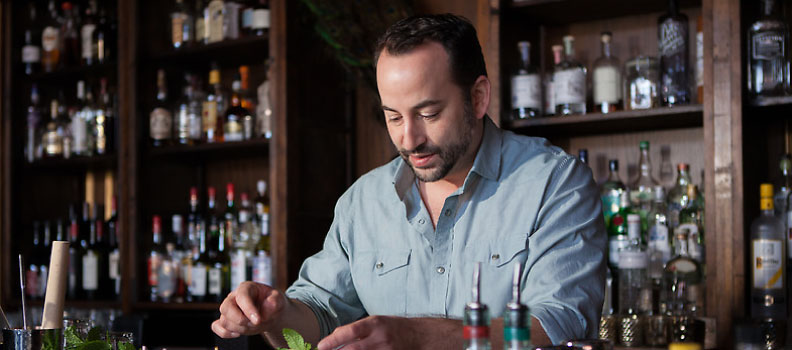 The Bar Medic on the Perfect Puree
A previous Queen Mary and Bordel bartender who made her debut in Chattanooga, Tennessee and ended up taking over the helm at Bad Hunter in addition to her job at Sportsman's Club, has a favorite cocktail saying: "A cocktail should always be more than the sum of its components." Mermaid Water (Dolin Blanc, Jack Rudy tonic syrup, gin, rhubarb, and Nardini Acqua du Cedro) is an iridescent pink cocktail that evolves from a vibrant and zesty beverage to a more mellow rhubarb- and vermouth-forward cocktail as it rests.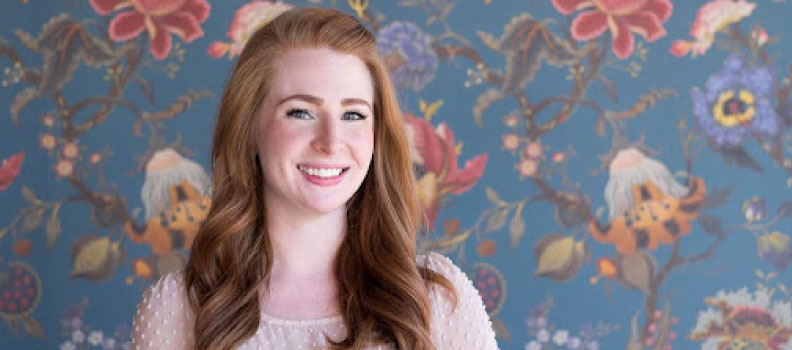 "Just because we are serious about cocktails doesn't mean we're not fun."- Laura about Mermaid Water on Thrillist
(This list is in no particular order.)