Looking to find a wine and spirits importer in the USA?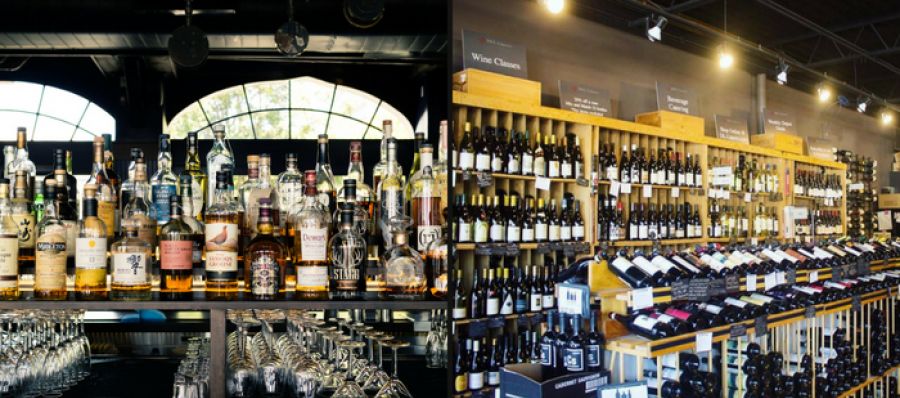 Getting your brand ready for business in the USA requires a thorough understanding of what US importers are looking for and how to serve their needs.
If you are looking to find a wine and spirits importer in the USA, you have come to the right place. In this article, we provide innovative solutions to help you find a wine and spirits importer in the US market.
Getting your brand ready for business in the USA requires a thorough understanding of what US importers are looking for and how to service their needs. In the US, foreign brands cannot legally sell their wines or spirits directly to distributors or retailers. They must first appoint an importer who will have exclusive rights to the brand in their territory. The importer will then work with their distribution partners who will, in turn, supply their retail partners with the imported brand.
This system, called the Three-Tier System, creates a very complex and competitive marketplace. In order to ensure they are working with brands that they think will successfully penetrate the US system, importers look to source new products that come with solid marketing budgets, premium packaging, good price points and exceptional taste. Depending on the importer profile, the preferences given to these characteristics can vary drastically.
It is important to target importers who work with similar brands to yours and understand what it means to be a part of a successful stateside brand launch. As the importer contract gives the importer exclusive rights to your brand, you want to protect yourself against potentially signing on to an ill-suited import partner. After doing your due diligence researching importers who you think will be good fits for your business goals, it's time to find innovative ways to get importers interested in your brand and ready to develop a working partnership.
Here are five tips on how to secure a US importer for your wine and spirits brands
1. Working From The Retail Shelf Back to the Importer
Even though you cannot directly sell your product to retailers in the three-tier system, it is highly recommended that imported brands develop strong ties to retail buyers and build a solid consumer base of excited costumers who want to see the brand in their territory. By initiating market demand before approaching importers in the region, chances are the wine and spirits importer will already know about your product and be happy for the opportunity to work with you towards a successful brand launch.
2. Targeted Emails
Developing a professional PowerPoint presentation is more than just getting ready for your sales pitch. You can use a well thought out presentation in your personalized emails to importers that highlight your brand and show them that you are ready to do business. The more detailed the information you provide that clearly delineates a market strategy, the easier it will be for them to see the benefits of taking your brand on.
Big Peat's 2014 Brand Plan is a perfect example of a .pdf presentation that can be sent to importers.
3. Trade Shows
Another way to elicit demand for your product at every tier of the distribution chain is to successfully exhibit your brand at important industry trade shows. Getting your brand in front of buyers, media, and market makers is an important first step in showing the US industry that you are here to stay. Use specialized trade shows to build your network base and develop long-lasting relationships that you can leverage when talking with potential importers.
4. Local Organizations
There are many national and regional groups that can help you develop your message for international partners. Make sure you utilize all of your local organization's networks by using the support programs they offer to get your message out to international trade. One of the best ways to generate interest from wine and spirits importer is to have second party recommendations from important market influencers and often this means working closely with those organizations that already have an established sales network.
5. Ratings and Reviews
Submitting your products into competitions and getting highlighted in influential publications can increase your brand recognition and generate interest from representatives across all tiers of the industry. Increasing your portfolio of ratings and reviews from substantiated sources is practically a pre-requisite to successful brands launches in today's saturated market. The assumed belief by retailers and distributors is that is much easier to sell a new product with lots of awards, points and feature articles associated to the brand to US customers then it would be otherwise. Make sure you have allotted a good marketing budget to fulfilling this goal as the same philosophy often translates itself up to the supply chain and manifests itself in the initial decision-making process of importers.

About USATT
The USA Trade Tasting (USATT) event is an annual New York City wine, beer & spirits expo that gives an opportunity to buyers from all across the USA to meet global wine, beer, and spirits suppliers. Now in its fourth year, the USATT event will take place on May 26-27, 2020 with an expanded schedule of events for members of the alcohol beverage industry. Events new in 2019 include an expanded two-day business conference, a networking breakfast for large retailers, coaching sessions for sales team members, and a private tasting of award-winning wines, beers, and spirits.
By participating at this high-profile event in New York City in May 2020, you will walk away with the connections and relationships needed to become profitable in the competitive U.S. wine and spirits marketplace for years to come.