"Become A Master Of Your Niche"- Says Daisy Penzo
05/09/2022
Daisy Penzo, the Italian wine importer gives insights into the import business and Tuscany Wines Import.
Born in Rome, Italy, Daisy started her professional career in the promotion of fine Italian wines at an early age. With a love of Italian wines, culture, and gastronomy she started working with her father who was an importer of Italian wine in the US. With this exposure and with her passion to continue the legacy, Daisy started her own business; Tuscany Wines Import provides importing, warehousing, distribution, compliance, sales, and marketing services to wineries and other alcoholic beverage owners. She started with an aim to import outstanding wines made by good people, to drink in great company. Tuscany Wins Import specialised in making private wine labels and is a major importer of unique wines in the US. Daisy is an Italian Wine Specialist holding a bachelor's in Business Marketing degree and has studied wines with Florida Wine Academy. Daisy believes in building relationships and wants to use her platform to spotlight women in the industry. Read to know more about Tuscany Wines Import.
Tell us about yourself, your background, and how you started your journey with wines.
I was born in Rome, Italy, and moved to South Florida at a young age. I have dedicated most of my professional career to the promotion of fine Italian wines, as well as Italian culture, and its unique gastronomy. I hold a bachelor's degree in Business Marketing from Florida Atlantic University and have passed various wine exams, including the Italian Wine Specialist course with the North American Sommelier, the Italian Wine Scholar with the Wine Scholars Guild, and the WSET Level 3 Award in Wines with the highest score of Distinction.
It was my father, however, who served as the biggest inspiration for venturing into the world of wine. He was an importer of Italian wines, and I was blessed to learn the business by traveling with him to different wine regions and trade shows. This exposure, coupled with his untimely passing, fueled my passion to continue his legacy and carve out my career in wine import and sales. In early 2020, on the brink of the COVID pandemic, I started my business, Tuscany Wines Import. I took a huge leap and became a federally licensed wine importer in the U.S.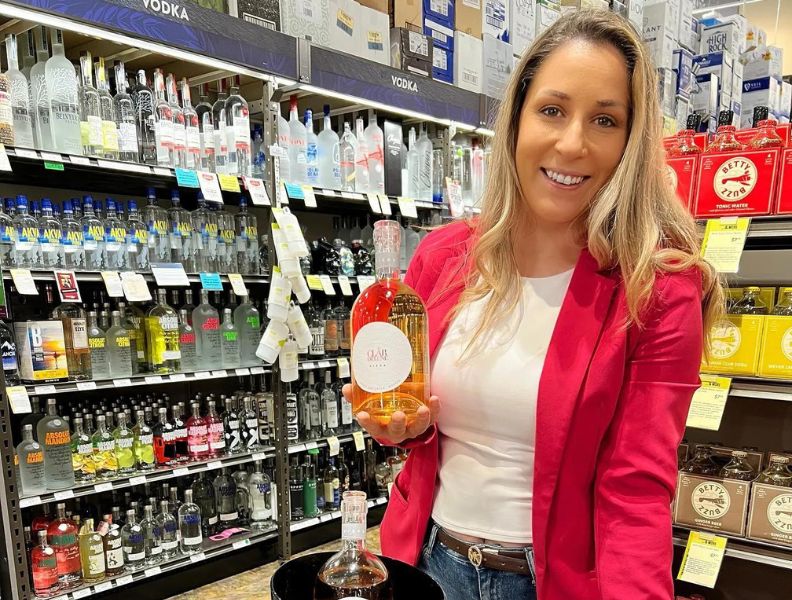 Tuscany Wines Import
Image source: TuscanyWinesImport
Give us an elevator pitch about Tuscany Wines Import and what is the role you play?
The mission is simple – to import outstanding wines made by real, knowledgeable people, and to drink in good company! As the owner of Tuscany Wines Import, it's my role to ensure that we keep true to the mission of who we are, what we do, and how we market ourselves.
In the initial stage what challenges did you face and how did you cope with them?
From the complete shutdown of the hospitality industry in 2020 to learning the complexities of global container shortages and rising shipping costs in 2021, I have to admit, the starting road has been anything but smooth! A solid but flexible business plan, along with good advice from others in the industry was key to not only coping with but overcoming those substantial challenges.
What makes your brand stand out from other importers in the market, and tell us about your team?
What makes Tuscany Wines Import different from others in the market is, its consistency in branding and owning that identity. We remain our most authentic self, by striving to import outstanding products and provide hands-on service and experiences. In short, we stand out as a valuable resource for real Italian wines. My team is small but mighty! We are a group of industry professionals with a wealth of experience under our belts. Together we bring a shared knowledge and passion for all things.
[[relatedPurchasesItems-46]]
Tell us about the regions you import most of the wines from and how did you decide which supplier to work with?
Volumetrically speaking, my most imported wines are from Veneto and Tuscany. These regions are home to some of Italy's most famous wine appellations and varietals, such as Chianti, Prosecco, Pinot Grigio, and Valpolicella.
Factors to consider when choosing a supplier winery to work with include the producer, product, price, availability, and reputation in the industry. There is always much research to be done. However, I quickly learned that suppliers also evaluate me as their potential ambassador. I vividly remember one of my partner wineries expressing "I don't need the biggest importer; I just need the right one!". That was a light-bulb moment for me. It made me realize that it's a "we" decision to work together. A true partnership is built on aligned business values, collaboration, and above all, trust.
Who are your buyers, and how do you plan on growing the number of consumers? What marketing works for you, tell us about your marketing strategy that boosted your sales?
As a start-up business, I rely on what's generally known as guerilla marketing – low cost, creative, and highly effective. For example, I offer to do speaking engagements about the wine industry locally, and in doing that, I can market my products. My company's unique selling proposition works by creating targeted content and relating directly to that audience. Networking, in-person and online, generates leads at all industry tier levels. Ultimately, people buy from people. A direct relationship to consumer approach reminds them of who we are and why our products and services are valuable to them.
As an importer, what services do you provide, and what type of clientele do you target?
Tuscany Wines Import excels in bridging the connection from the small Italian vineyard to the U.S. consumer table. We curate and execute marketing strategies that sell. I target wholesale partners who wish to work with a carefully curated selection of Italian wines that might fill gaps in their portfolio or better fulfill their customer needs.
[[relatedPurchasesItems-34]]
Tuscany has always been an enormous market, what are some of the underrated wineries/regions you represent that are doing surprisingly well now?
This past fall, I attended an eco-cultural buyers' trip to Abruzzo. Located in Central Italy, the region is traditionally known as a bulk producer of Montepulciano wines. During my visit, it became evident that a new generation of winemakers is focusing their efforts on organic farming, reviving Abruzzo's indigenous grapes, and producing terroir-driven quality wines. They are one of the underrated regions to look out for, especially given the surging market for organic wines!
What strategies did you implement to list and sell wines from lesser-known regions or wineries?
Decisions to list and sell lesser-known regions or wineries start with the consumer in mind. When I am visiting a winery or tasting a producer's wines, I immediately think of what kind of learning opportunity this would create for my partner colleagues and their respective buyers back in the U.S. We don't just sell wine, we educate too! Procuring the next "it" region, wine, or producer is extremely rewarding for an importer as it adds value and competitive advantage for your partners in the entire three-tier system.
What are the selection criteria for the wines you import?
I research the producer, product, price, availability, and reputation of the brand in the industry. I then evaluate if the winery's product offerings align with Tuscany Wines Import's unique selling proposition and, using a calculated marketing analysis, determine if there is a mutually beneficial opportunity for the brand or products to be sold in the U.S.
What is your target and where do you see Tuscany Wines Import in the future?
I see Tuscany Wines Import expanding its portfolio throughout the country by remaining focused on its core values and mission. From the beginning with my father, it has been and will continue to be an organic and authentic process. As a woman diversifying the industry, I would ultimately like to use this platform to highlight women's accomplishments in the wine world and to strategically push for inclusion, diversification, and advancement within the industry.
What piece of advice would you give to someone who wants to get into the import business?
From harvesting grapes in the vineyard to uncorking a bottle of fine wine at the dinner table, find what you are passionate about in the wine industry and become a master of your niche. Most of all, pursue what you do with passion, as Italians do! Oh, and love crunching numbers on spreadsheets. There's plenty of that in this business!
Interviewed by Prithvi Nagpal, Editor & Sommelier at Beverage Trade Network