Explore Mansfield-Dunne, producer of Santa Lucia Highlands wines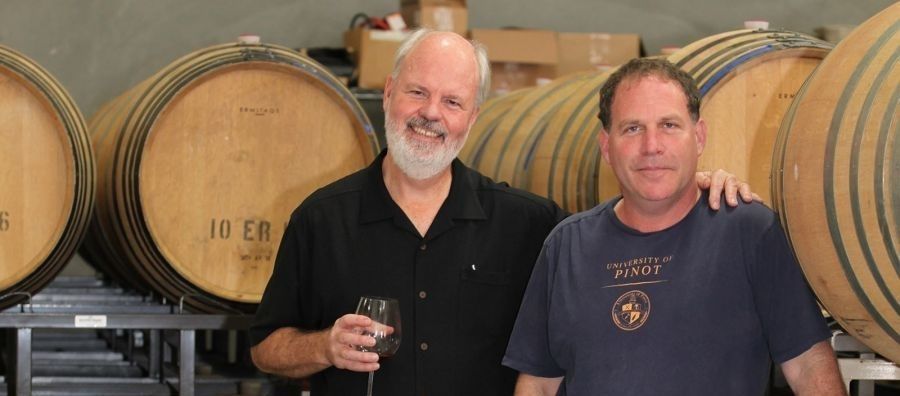 Know about the two estate vineyards - Peterson Vineyard and Cortada Alta Vineyard, showing the breadth of possibilities in the Santa Lucia Highlands.
Mansfield-Dunne is a grower-producer of Santa Lucia Highlands wines. Only by owning their vineyards and meticulous organic farming, they can represent the true essence of the Santa Lucia Highlands — for them, it truly starts in the vineyard.
Their two estate vineyards — Peterson Vineyard and Cortada Alta Vineyard — showcase the span of possibilities in the Santa Lucia Highlands appellation. Both vineyards share terroir, yet express themselves completely differently. It is the promise of showcasing this range of possibilities and crafting world-class winemaking that drives Mansfield-Dunne.
Since 2011, they have been producing estate Pinot Noir from Peterson Vineyard and have added additional wines from Peterson and Cortada Alta as nature and vineyard development have allowed. their Single Vineyard wines provide age-worthy expressions of what the Santa Lucia Highlands are capable of, while their Appellation wines show how the two single vineyards complement each other. The full range of wines is driven by a desire to showcase what grows best in the Santa Lucia Highlands and the range of the appellation.
Mansfield-Dunne Wines sources fruit only from their estate vineyards in the Santa Lucia Highlands and produce wine at their winery located in San Francisco.
People behind:
JOHN PETERSON:
As a lifelong lover of Pinot Noir and Chardonnay, John Peterson long dreamed of developing a vineyard. After eight years of scouring California for the perfect vineyard for his ambitions, 300 acres of rugged scrubland became available and his dream became a reality when the land that would become Cortada Alta Vineyard was purchased in 2009. Only after four-plus years of drilling water wells and four dry holes was John confident enough in a reliable water supply to start planting. Developing the vineyard hasn't been an easy road, it's been filled with fits and starts, but his vision and steadfast determination have helped Mansfield-Dunne stay the course.

ED KURTZMAN:
With a long track record of making acclaimed wines in the Santa Lucia Highlands, Ed Kurtzman has the depth of knowledge and intuition that few can match. Starting in 1994, he's overseen winemaking through historic vintages at a variety of well-known brands, yet Peterson and Cortada Alta Vineyard have offered a unique challenge. Ed's wide range of experience allows him to perfectly express the specificity of our two estate vineyards and his style is imprinted on Mansfield-Dunne.

RUBEN BALDERAS:
Ruben Balderas grew up in the vineyard. His father managed Martin Ray Winery along with Mount Eden Vineyards. It's fair to say that viticulture and winemaking are in his blood. From tasting Cabernet Sauvignon at age nine to being hired straight out of high school to work in the cellar — Ruben's life has been marked by being the backbone of numerous Central Coast wineries. It's Ruben's careful vineyard management and farming that allow our vineyards to express themselves purely.
Visit their website here
You can meet the team of Mansfield-Dunne at the 2021 USATT which is going to be held in Met Pavilion, New York on August 9th & 10th, 2021.